Cupecoy
Cliffs, colossal construction and collegians
The Cupecoy area is located east of the French Terres Basses in the Dutch Lowlands, the part of the island with the biggest construction boom at the moment. Its scenic location and its proximity to Maho and Simpson Bay did not leave investors hesitant for very long. Cupecoy's limestone cliffs are the area's trademark. The secluded beaches in front of them have limited access to public. Until now, the area has only been a small outpost of the tourist places with a mixed residential and holiday quarter, but surprisingly it is also a student area.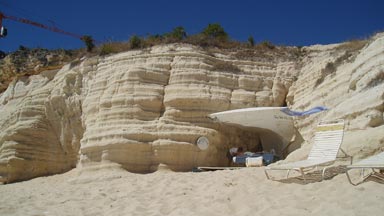 Cupecoy's limestone cliffs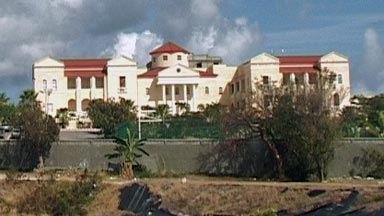 The American University of the Caribbean
The American University of the Caribbean operates a medical college here. The slogan "Study where other people go on vacation" has never been more valid. There is no typical university life though, partly because most of the students are older and bring their family and children. Their main meeting point is not a fraternity or student union, but the casino complex right next door to the university. Supposedly there have been students who did not cope very well with this.

The Mullet Bay resort remains have since been removed
Another unique thing lies just behind the campus: Sint Maarten's picturesque golf course. Originally it was part of the Mullet Bay resort which was destroyed in a hurricane. Rumour has it that the owner received so much insurance money that he decided to take the cash and run instead of rebuilding. But considering the extent of the construction boom already under way in the Cupecoy area, it is probably better left that way.
Related persons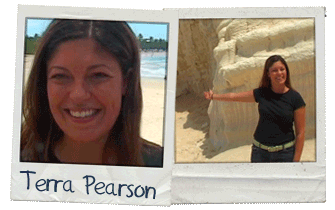 Her husband's enrolment in medical school was the reason for the American Terra to come to St Maarten and Cupecoy. She commits herself socially to other student families and spends a lot of her time in this settlement undergoing change.
Related links